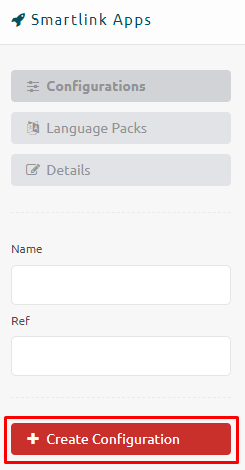 CONFIGURATION SETUP
1. DETAILS

These are the basic Configuration details.


1a. Ref: Unique Config reference. The system automatically creates this when a new Smartlink Configuration is created. This Ref can be associated within Smartlink URLs to change the available behaviour according to the setup and options defined.

1b. Description: Mandatory Input field for the name of the Configuration (we recommend using relevant naming convention). This must be populated and saved before the new Config is added.

1c. Enabled Locales: Associate any pre-configured Locales to the Configuration.

2. FEATURES

Select which Features should be enabled within the Smartlink. This determines the available user functionality within the Smartlink. Currently there are approximately 70 listed features for ACP3. Based on the volume, a separate document has been created that references each feature and outlines what it does, and where necessary offers context / example use case information.
3. STYLING

Smartlinks can be styled via external CSS to change the overall appearance of the Smartlink interface.


3a. External CSS: Add External CSS to change the visual appearance of the Smartlink.
4. PRODUCT INFO

Specify what Product related information should be displayed within the Smartlink.


The associated information must be defined at product level and associated with an epa callback.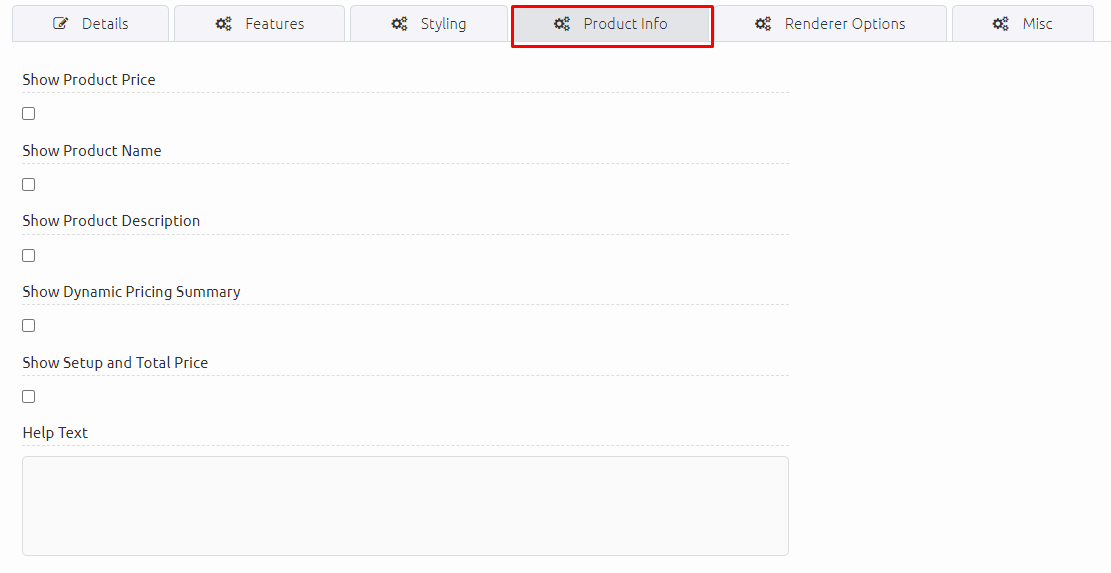 5. RENDERER OPTIONS


5a. Draw Surface Area Borders: Disable / Enable the dotted blue line (Print Area). This is applicable to 2D Blank / Virtual products that offer an interactive Live preview only.
6. MISC

The Misc menu features additional settings, including a Tab Order matrix for determining the order or sequence in which the menus appear within the Smartlink. This allows specific control over the User Journey.


Many of the Tab Order options are contextual, meaning that despite being enabled, the menu will only appear in the final Smartlink if the products are configured within Catalog with the associated functionality, eg:

Text menu will only appear if Text Areas are defined against the associated product.

Image menu will only appear if Image Areas are defined against the associated product.

This means that generally, fewer configurations can be created to cater for and support multiple products with varied setup.

NOTE: Some Tab Order options are not contextual and will add standalone feature into the Smartlink