Settings | Creating Companies
Overview

In order to create new Retailer type companies in Platform to sell via different order sources i.e marketplaces such as Amazon or Etsy, you will either need an Enterprise subscription or you will need to contact our support team to add this for you. Please follow the steps below if you have an Enterprise subscription.
Steps
2. Login using the user account details that you have been provided with
3. Go to 'Settings' in the top-right hand corner and choose Companies


4. Click on the green button 'Create New'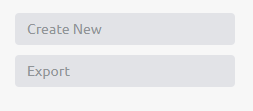 4. Complete the sections as highlighted & choose 'Retailer' from the 'Type' dropdown

This new Company is now ready to accept orders via your new marketplace order source. From here, you can download Supplier feeds for this new Retailer company which will in turn generate the required dropship integrations between this 'Retailer' & the suppliers of your chosen feeds.

Encryption as rest has been added to companies as an option that can be either enabled or disabled.


For Kornit Konnect users the Platform SSO is now supported
Related Articles

Settings | Creating Image Galleries

Overview An Image gallery is a folder of image files stored on the Platform, that can be associated with one or multiple products. Galleries allow the end user to choose the design / image to customise the product based on the preset range of gallery ...

Guide to Batch Job Template settings In OMS V2

Basic Tab Fulfiller The fulfiller of the product. Name The name of the batch template. SKU Any product SKU(s) that will use the batch template. If there are more than one, each SKU should be on a separate line. Countries Set the applicable country ...

Deactivating a Dropship Company

Occasionally, a fulfiller may wish to stop fulfilling orders for a particular sales channel and in order to do so, the following steps must be carried out in the Companies section of the platform. Change the default order status of the dropship ...

Image Enhancements

Here at Kornit X we have always aimed to improve the system generated images, this article has been created to highlight the latest updates to improve this, we will list the updates in order of creation below. Thumbnail Generation Variant Image ...

Sales Channel Integration | Walmart Marketplace

Introduction This article has been created to show how to setup the sales channel retailer integration Kornit X has built to connect to the Walmart Marketplace. Setup To setup the Walmart Marketplace integration, please head to your retailer company ...