Custom Fonts
It is possible to create your own Custom Fonts to be added to your own Font Group on the CPP. These can be hand-drawn or digitally designed - the choice is yours! All we need is the TTF or OTF file.
1. You can create your own custom font files via specialist font creation software, or by using free online tools such as
Calligraphr.
2. Once you have created your TTF / OTF font file, please visit our support portal at
https://support.custom-gateway.com/portal/en/home
and create a new ticket with details of the font and your customer font group it should be added to. Be sure to give your custom font an appropriate name when you create it!

Important Note: In some cases it may be necessary for us to alter the Font Names to avoid duplicate names etc...
3. We will add the font to your own CPP Font Group so that you have exclusive access to the fonts that you create. Once added, we will update you via the Ticketing System.
The User has sole responsibility for the Custom Fonts that they create and should have the necessary permissions and usage rights. We do not claim any rights or responsibility for user created Fonts. Users are advised to respect copyright law and font licensing agreements.
Custom Fonts will be made private so that you have exclusive access to them on the CPP.
Custom Gateway reserves the right to remove any Custom Fonts without prior notice.
Custom Gateway cannot guarantee that all fonts will be fully compatible cross browser / cross platform.
Custom Gateway is not responsible for the quality of the fonts that you create or add to the system - we strongly advise they are tested before being committed to a product that is live on a website.

Here is an example of a simple Hand written font style created using a free online font creation tool (calligraphr) This particular Font was created using a Graphics Tablet.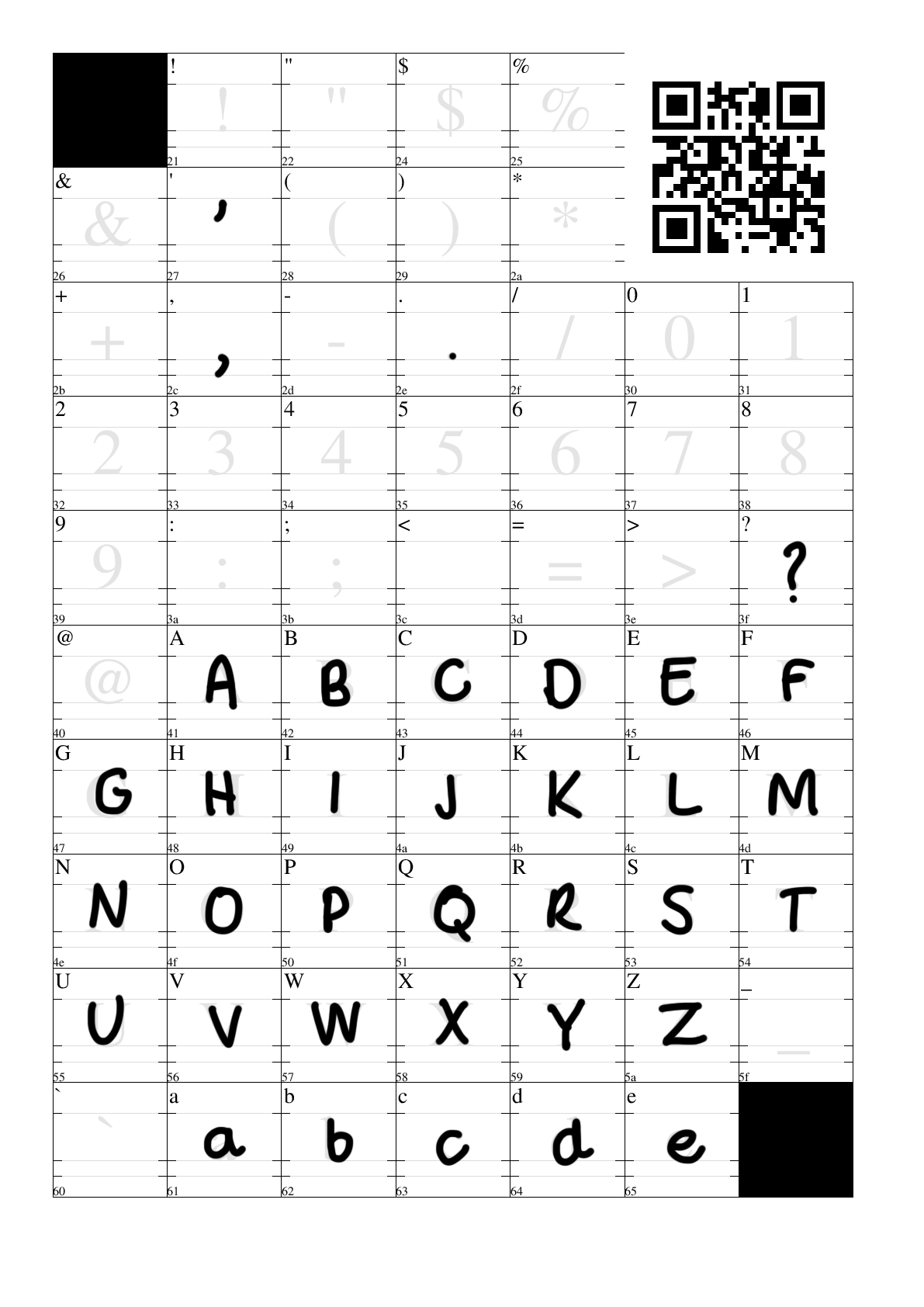 The Font was then generated and added to the CPP. Check the following link to see the Font in action in our App!
What font format is needed?
We need TTF / OTF
What are the limitations of free online font creation tools?
Free online solutions such as calligraphr use a raster image as a base and output a vector font from that. Raster images are made of pixels and therefore it may not be possible to achieve high precision accuracy and crisp lines using this method.
What are the advantages of using a free online tool?
They are very fast and easy to use. Specialist font creation software will always produce higher quality results but in general will require software knowledge and more time to create.
How do you use the free online tool(s)?
Custom Gateway does not provide dedicated support for third party software. All instructions and relevant information should be on the websites. We have used calligraphr to generate fonts in-house so can confirm this is a quick and easy solution, but the results may not be as effective as a a specialist font package.