Catalog | Product Manager - Product Classification
What Is The Product Classification?
Within platform you now have the ability to set a product classification against your items, this is found within the eCommerce export and can be used as a search term within "Product Manager" and "Feeds".

This is an optional field to add data to, this is not a requirement

Where Is The Classification Used?

The main use case of the product classification is from the feeds section, which can then be used to search for products that fit the classification.
You can access feeds by going into the "Sales" module dropdown and selecting "Feeds" from the list. This has been shown in the below screenshot.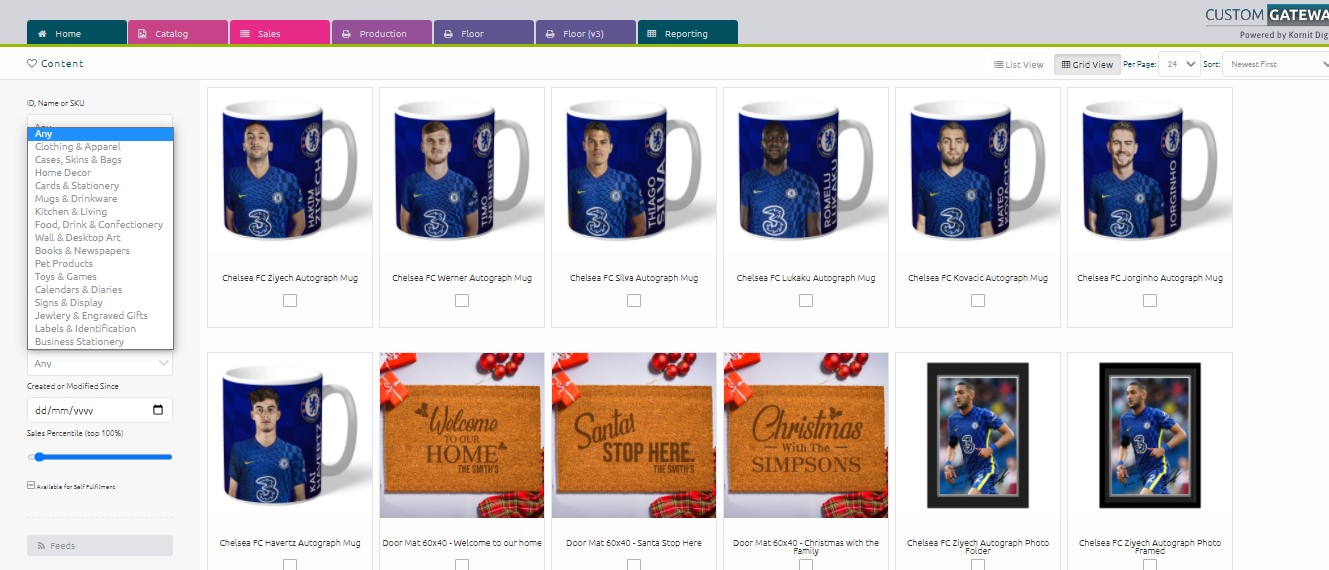 For more details on feeds, please refer to this article -
CLICK HERE
What Classifications Can I Set?

You can set classification for the follow fields detailed below,
Cases, Skins & Bags




Home Decor




Cards & Stationary

Mugs & Drinkware




Kitchen & Living




Food, Drink & Confectionary

Wall & Desktop Art




Books & Newspapers




Pet Products




Toys & Games



Calendars & Diaries

Signs & Displays

Jewellery & Engraved Gifts

Labels & Identification

Business Stationary
How Do I set the Classification?
There are two methods here. You can either go into your product and heading into any product and heading to the "Product Details" and "Basic" menu where you can see the dropdown as shown below.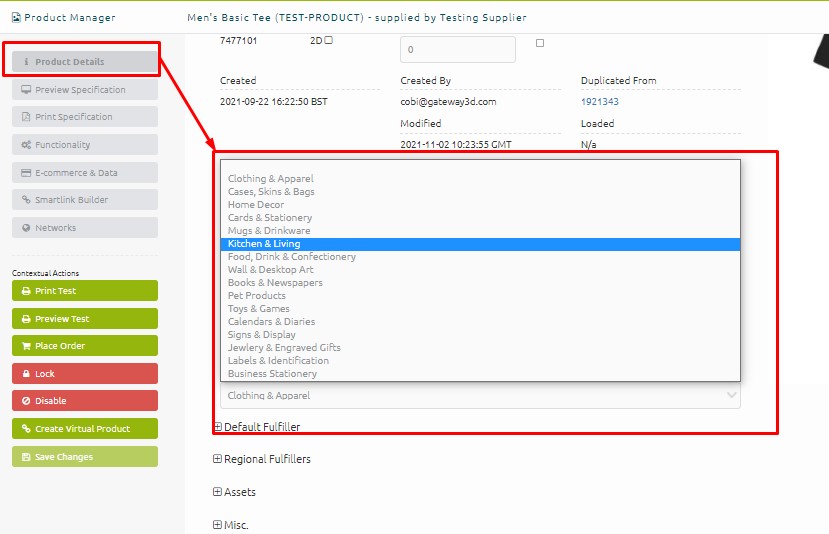 Alternatively you can set this data using our "eCommerce Data" import by using the fields "product.id" and "product.classification". Please use the spelling of the listed classifications on this article. Entering the spelling incorrect will result in the import erroring.

Related Articles

Catalog | Product Manager - Advanced Settings Search

What Is the Advanced Search? The Advanced Search is a feature found within "Product Manager" to be able to search through your catalog of products. From the basic list you can search via the ID, Name, SKU, Category and Fulfiller but there are a lot ...

Supplier Feeds | Process Overview

How Supplier Feeds work Where can I find Supplier Feeds? Supplier Feeds are available in the Sales module in the Custom Gateway platform. What are the requirements for entry to list my products in Supplier Feeds? There are four main requirements that ...

Platform | Product Manager App Defaults

What Is App Defaults? "App Defaults" is an option found within Catalog > Product Manager and is accessible when setting up or modifying a product. The main menu is found within "Product Details" and the tab "App Defaults" which is shown below. ...

Catalog: Product Designer

Overview The Product Designer is an interactive design tool featuring 'drag and drop' functionality. It serves to allow design content to be 'created' without the use of dedicated artwork packages. A design can comprise of image and/or text ...

Kornit X Feeds | Shopblocks

If you have a webiste built on the shopblocks platform we have a easy to access feed for products straight from CPP so you can quickly import your products and get them live. See the video below for details on where the feed is accessed and how it ...