The Custom Gateway Trade Portal module for Magento 2 provides suppliers with an easy way of selling personalised products to trade customers.

With the module installed, trade customers who register on a Magento 2 site are able to create orders which are then automatically routed through the Custom Gateway dropshipping and personalisation platform to the supplier's fulfilment systems.

Suppliers are able to approve new trade customers before any orders can be fulfilled.

The screenshots in this article show a basic install using Magento's standard theme and terminology. It is recommend that the website developer styles pages accordingly using relevant language for the trade supplier in question.

Module Configuration

TODO

Trade Customer Registration

A new trade customer can register with the site using the standard Magento new account page.

Only one user per trade customer is currently supported.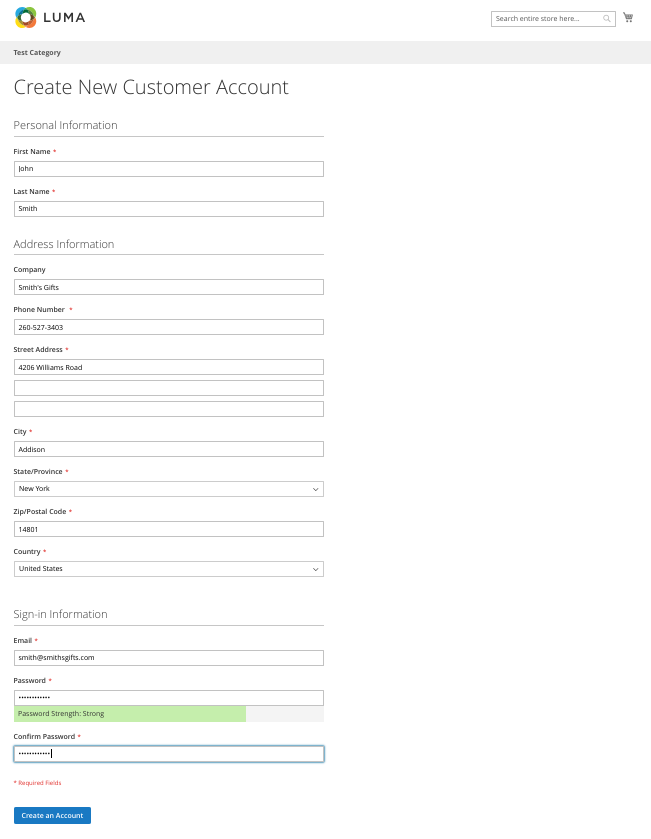 Magento 2 Account Signup Page
Once the form has been completed, the trade customer's account is created both within Magento and the Custom Gateway platform.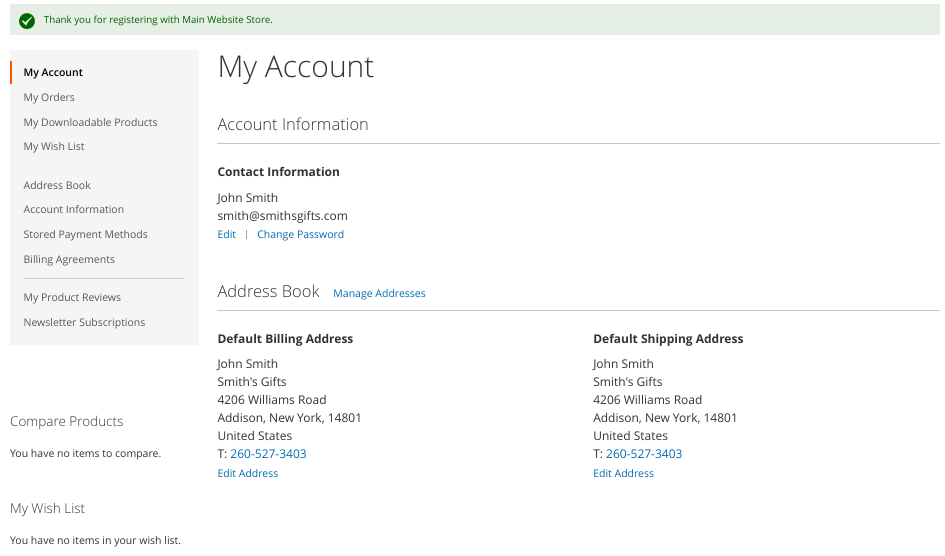 Magento 2 Account Page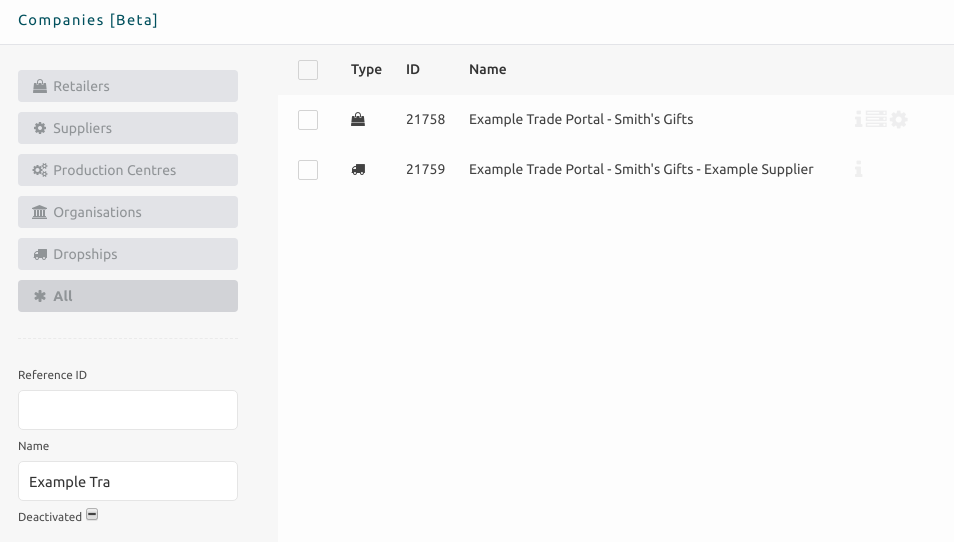 Custom Gateway Companies Manager
Within the Custom Gateway platform, a retail company is created automatically for the trade customer along with all the necessary dropship accounts to connect the new retailer with relevant suppliers.

Additionally, the Magento 2 retailer integration is enabled automatically against the retail company so that orders processed via the standard Magento checkout process are imported into the platform.

Customer Approval

Of course, simply allowing anybody to sign up for an account is open to misuse and therefore both the "My Orders" section of Magento 2 and any smartlink personalisation apps on Magento 2 products will not be functional until the retail account has been activated.

The supplier is notified of a new retail account via email.

1. Search for the new retailer using the reference ID contained within the email (ensuring that the "Deactivated" tick box is displayed as in the above screen shot)

2. Click on the "i" icon.

3. Untick "Is Deactivated" and the click "Save".

4. Enable and configure supplier integrations by clicking on "Supplier Connections".

Once the retailer account has been approved, the trade customer will be able to access the "My Orders" section.


Activating a Retailer
Configuring Supplier Connections
Empty "My Orders"
My Orders - Importing Orders

The "Import Orders" button allows a trade customer to bulk import orders via CSV. The format of the CSV can be found here.

Bespoke import formats can be supported on a case by case basis as paid development. Please contact your Custom Gateway Explainer for more info.

My Orders - Creating Single Orders

The "Create Single Order" button can be used if the trade customer wishes to create a single order using a simple data entry form.

Currently the only supported Custom Gateway item type is External URL

Placing Orders via Magento Checkout

Trade customers can still place orders via normal Magento product pages. The correct company reference ID is automatically added to any personalisation app iframe URLs.

Standard Magento orders may take some time before they are visible within the My Orders section.

Viewing Orders



Once an order has been created, it will become visible in the orders list.

More details can be seen, along with the ability to reorder by clicking "View Order".
Order List
View Order
Updated Magento 2 Trade Portal Features

At KornitX we have continued to develop updates for variants and this is due to the fact we pride ourselves on constant evolution and the release of new features and enhancements every week. We have detailed each new variant enhancement below. If you are interested in knowing what features arrive, they will be continually updated within the "Core Platform Feature Updates" Article -
CLICK HERE

This will continue to be updated below whenever a new enhancement is rolled out to improve variants, a time stamp will be labelled with each feature
CSV Import Supports HS Code Entry


This was added on 31-12-2021

The Trade Portal CSV has been updated to support the entry of HS Codes. This means for any customers who want to include HS codes on the trade portal this is now possible without the need for any additional settings.